How to Start an HVAC Business: 8 Crucial Tips
If you're looking to start an HVAC business, you might not know just where to begin. Many industries have similar rules for starting out, but there are some very specific things to know when creating an HVAC business.
Fortunately, there's always a need for HVAC. Everyone needs heating, ventilation, or air conditioning, and you're entering the market at a great time. Read further as we provide you with crucial tips for starting an HVAC business!
Get The Right Equipment and Knowledge
If you want to make it in the world of HVAC, you'll need to have the right equipment and know how to use the equipment. You'll want to build up a reputation for having a high-quality team with high-quality gear, and this starts right from the beginning. Even though it can be pricier to begin with, having the right tools and knowhow will reward you with an excellent reputation from the get-go, and that reputation will land you great business.
If you're new to the technical side of HVAC or coming back after a long hiatus, you may need to brush up on your skills or find someone else to fill the gap. To be successful in your business, you'll need to know the difference between low-friction SP21, lavish BTUs, and legitimate NATE certification.
Getting the right equipment and knowledge is the first step in having a successful HVAC business.
Make A Business Plan
As with any new venture, you need to have a business plan. To be successful, you have to be organized and have a clear path for where you want to go. Consider speaking with others who've started new businesses or are already involved in the local HVAC community to set reasonable expectations and understand the feasibility of your business.
Set yourself some goals, and check in every so often to see where you're at compared to where you want to be. You should think big, but you can start with small, practical steps. You won't suddenly become a millionaire, but if you keep setting targets and making improvements, then you might just get there sooner than you think.
If you want to run a successful HVAC business, you need to make a solid business plan and stick to it.
Monitor Your Progress
Throughout your business's career, check in with the plans you've made, and assess the goals you've set. As a new business, you should strive to meet your goals, but don't be too hard on yourself. There will be many unexpected challenges and roadblocks along the way that might knock you down, but don't let them keep you down.
Having a backup plan is always a good idea, and plotting significant milestones along the way to your goals is a great way to keep you motivated (and are great reasons to celebrate). Monitoring your progress is important for any business, but especially a new HVAC business.
Look Out For New Customers
As we said earlier, everyone needs some kind of heating, ventilation, or air conditioning. Like with most appliances, furnaces and air conditioning systems don't get better with age, and the potential for maintaining and refitting units is huge.
Wherever you go, especially in other local businesses, find opportunities to help them better understand them about their HVAC needs. You don't have to be too sales-y, just a gentle conversation to get them thinking about how their indoor air could be more comfortable and healthy. To be successful and build a large client base, find ways to bring value to communities around you and gather new customers.
Get Involved In Local Groups
Along the same lines as keeping an eye out for new customers, getting involved in your local interest or business groups can be a great investment of time. As much as advertising can work, nothing beats a recommendation from a peer. If you can manage to do some good work for local groups, like upgrading the HVAC systems for a religious center or installing a new furnace at the community lodge, you'll see that go a long way.
Involvement in local groups is especially important when you're starting out and can also introduce you to your own vendors. Getting involved in these groups is a crucial step in setting up a successful HVAC business.
Use Referrals To Spread The Word
Pretty much every company in existence takes advantage of referrals. In fact, most would fold without them.
Referrals are built on the implicit trust of the recommendations of a satisfied client. It often works well in solidifying partner relationships as well.
Consider offering customers a special discount if they recommend your services to someone they know or give your business a shout-out at a large event. In the beginning stages, you absolutely need to build up your client base, and using referrals to spread the word is a great way to do that.
Learn To Delegate
Being a business owner means managing your own time while juggling a lot. Any successful business owner needs to learn how to delegate.
Even if you can manage everything at the beginning, you may find it increasingly hard to cope as things pick up and the business evolves. Learning to delegate from the start will help you guard your time and build trust within your employees. It's also key to maintaining your own energy. No one wants you to burn out!
All successful businesses rely on this ability to delegate responsibilities from the top, so you'll do well to start this early.
When you're in the hiring phase, employ people you trust to do the work well, and focus on building a long-term success. Learning how to delegate responsibilities is a crucial step in running any successful HVAC business.
Strive To Improve
Finally, one of the most important things to prioritize when running an HVAC business is striving to improve. There are always new HVAC solutions and trends around the corner, and your customers are looking to your team for answers.
Whether it's part of the mission statement of your company or not, you should think about ways to make customers happier and do industry-leading work. At a certain point, you might find yourself in a position where your business is running smoothly, where you're settling into autopilot and making money. Good for you when you get there! That said, don't sit on your laurels. If you get complacent and take your foot off the gas, then you could find yourself losing customers and getting a reputation as an outdated business. In the HVAC space, you should always strive to improve.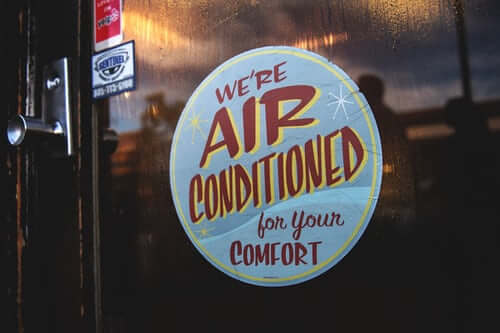 Starting a business is an exciting moment and should be treated as an adventure. Like all good adventures, you should be prepared for whatever comes next. Hopefully you'll be able to use this article to make the right steps in creating a successful HVAC business.
Still have questions? Ask an HVAC expert directly via chat or phone.
Published on 2021-09-01 by HVAC Ninja Team
Last updated on 2021-09-01
---
Recommended Reading