Top Air Purifiers for Offices | Buying Guide
Since most adults spend at least a third of their time at the office, you want to ensure your office environment is as clean and healthy as possible.
Unfortunately, most indoor air is full of pollen, viruses, dirt, and other particles that can negatively impact your health, especially at work. Fortunately, it's easier than ever to address the issue of poor air quality through air purifiers.
Consider the features you need while you go through the list so that you can find the perfect product for your situation.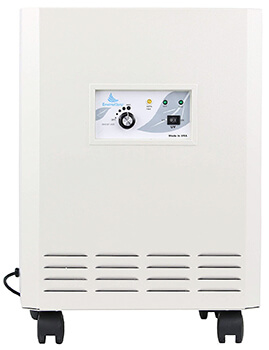 The EnviroKlenz Air System Plus is a powerful appliance that's engineered to quickly and efficiently clean indoor air, well-suited for offices that require very high levels of air quality. Engineered by a US-based firm with a strong track record, this model combines multiple high-tech filters and UV-C light to guarantee exceptional air quality. It's simple, easy to use, and stands out among its peers when it comes to performance.
Learn more about the EnviroKlenz Air System Plus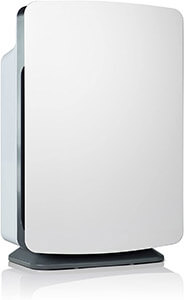 The Alen BreatheSmart Customizable Air Purifier is another great option you don't want to overlook. It comes with HEPA technology to remove pollen, dirt, smoke, and other contaminants from the air. In addition to coming with standard features, this air purifier also has sensors that detect air quality. It adjusts its running speed based on the number of contaminants in the air, saving power and extending filter life.
Learn more about the Alen BreatheSmart Customizable Air Purifier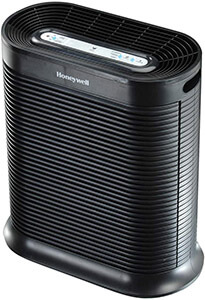 This Honeywell purifier uses HEPA technology and comes with a five-year limited warranty. When you pull it out of the box, you will notice it has several operating modes for your convenience. This air purifier does not cover large spaces, but it's still a fantastic option for personal use. Place it on your desk to enjoy clean air each time you report to work.
Learn more about the Honeywell True HEPA Allergen Remover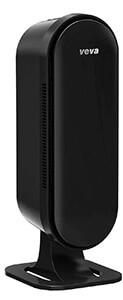 This small purifier sits right on your desk without getting in the way of your keyboard. Even though it's small, it still comes with the same HEPA technology you would expect from other filtration devices. It's a great choice when you want a personal air purifier on which you can depend.
Learn more about the VEVA 8000 Elite Pro Series Air Cleaner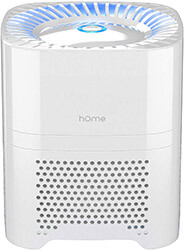 This is another option you can use when you want an air purifier that fits on your desk. It's an affordable solution that offers four stages of filtration to remove odors and pollutants from the air around your workspace. When your goal is to find an air purifier at a fair price, this option won't let you down.
Learn more about the hOmeLabs 3 in 1 Ionic Air Purifier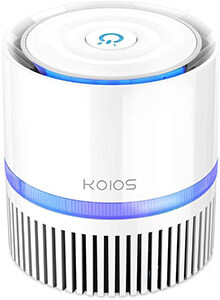 This air purifier sits on your desk and provides you with three stages of filtration, and it does not release ozone into the air. The simple operation makes it easy for anyone to use as soon as they take it out of the box.
Learn more about the KOIOS Desktop Air Filtration with True HEPA Filter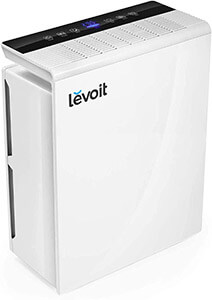 This option offers air purification for areas of up to 322 square feet, making it a wise choice for small to midsized offices. If you want to make your investment with peace of mind, you will be happy to discover this purifier has a two-year warranty, and lifetime support. Replacement filters come at a reasonable price.
Learn more about the Levoit LV-PUR131 Air Purifying with True HEPA Filtration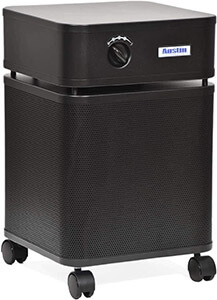 This air purifier boasts four stages of filtration and has a 360-degree air intake to maximize its effectiveness. If you're looking for something that can clean the air in the whole office, you'll be pleased to discover this unit filters a space of up to 1,500 square feet. Its wheels allow you to easily move it from one spot to another until you find the ideal location.
Learn more about the Austin Air B400B1 Standard Unit Healthmate
Good luck on your next purchase, and be sure to check out our other guides for more recommendations.
Still have questions? Ask an HVAC expert directly via chat or phone.
Published on 2020-03-21 by Ben Travis
Last updated on 2021-08-30
---
Recommended Reading