The 4 Best Air Purifiers | Buying Guide
Air purifiers clean the air we breathe at home and in offices. In our air purifier research guide, we shared how air purifiers work and discussed the various kinds of air purifiers. In this buyer's guide, we'll bring you our best choices in terms of value, efficiency, performance, and aesthetic.
So, why do you need an air purifier? They take care of the unwanted and potentially harmful particles in the air, from dust to mold to pet dander to pollen. Air purifiers work to remove airborne pollutants and can provide many health benefits.
Here are the top 4 air purifiers on the market:
Now let's compare: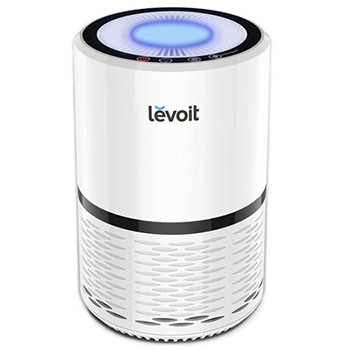 The LEVOIT LV-H132 is a fantastic value for those on a budget who want to clean air in small and medium-sized rooms. Don't let its size feel you – this is one strong air purifier packed into a small body. Its 3-stage filtration works wonders in clearing up the most contaminated air. Its small size means it's very portable, and you'll be able to move it almost anywhere you need. Need a high quality air purifier inside your home or office without making a big dent in your wallet? Try the LEVOIT LV-H 132.
Learn more about the LEVOIT LV-H132 here.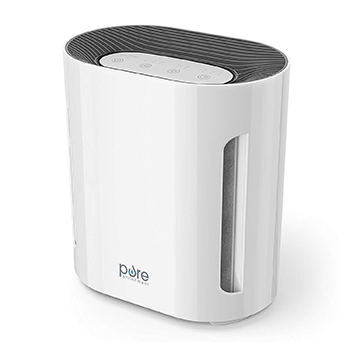 For those looking to get a powerful yet efficient air purifier for medium or even large rooms, the Pure Enrichment PureZone 3-in-1 Air Purifier is hard to beat. This champion is a great solution for people suffering from allergies or asthma. The UV-C light and HEPA combination sanitizes polluted air and eliminates germs and bacteria. It operates quietly, so you might even forget it's running. The sleek design and range of up to 200 square feet is an added bonus. It also includes a timer that automatically shuts down after 2, 4, or 8 hours.
Learn more about the PureZone 3-in-1 here.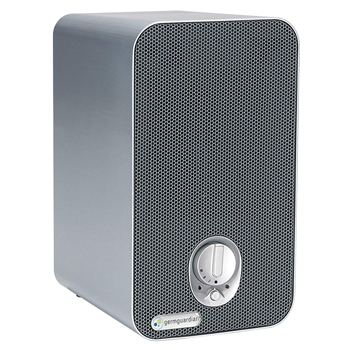 This model of GermGuardian's air purifiers uses a combination of UV-C light, a HEPA filter, and activated carbon to kill airborne germs like staph, influenza, and rhinovirus. When it's working, you'll know by the fresh air (and probably by the sound, too). It also kills mould spores and bacteria. If you're looking for high-performing air purifier for a small room (bathroom or small bedroom), the GermGuardian AC4100 has you covered.
Learn more about the GermGuardian AC4100 here.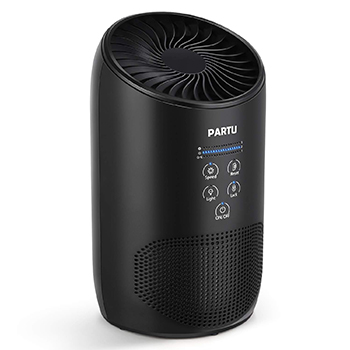 Are you hoping to clean a room's air while also keeping it chic?
It can be hard to find an air purifier that both looks good and performs efficiently. Fortunately, the PARTU HEPA Air Purifier combines sleek design with high-quality performance. It excels in dealing with smoke, pet dander, and mold. You can even add essential oils to flow with air movements.
Learn more about the PARTU Air Purifier here.
Find the Right Air Purifier for You
Air purifiers not only get rid of air pollutants, but they also protect you from various airborne diseases. If you have pets at home, they'll remove out pet dander. If you live in areas prone to wildfires, they'll help filter out smoke. And especially if you suffer from asthma or other respiratory diseases, consider adding an air purifier to your home or office.
Good luck on your next purchase, and be sure to check out our other guides for more recommendations.
Published on 2018-12-07 by Ben Travis
Last updated on 2018-12-09
---
---
Recommended Reading