The Best Car and Truck Heaters | Buying Guide
When you need a little something extra in your car or truck during colder months, a portable vehicle heater might just be your answer! These small heaters can augment vehicle heating, spread heat in larger vehicles, and help get you to the ideal level of comfort on the road. They're also great at defrosting windshields fast!
If you're reading this, you're probably curious about the best models out there, and you're in luck! We've researched the top car and truck heating units on the market to bring you the best choices, so don't get left in the cold.
Ready to find the right model for you? Let's take a look!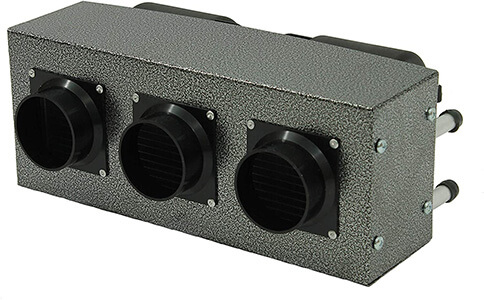 This powerful auxiliary heater is a great fit for large vans, trucks, buses, or even boats. Its very powerful, and even though installation isn't as quick as plugging it into a lighter port, when you need to bring some serious heat to your vehicle, this does the job extremely well.
This Eagle heater is a high quality model made to last, so you'll be able to use it for years. Built with an aluminum core, it comes with 3 separate ducts and uses hot water mixed with forced air to heat areas.
Learn more about the Eagle 30,000 BTU Auxiliary Heater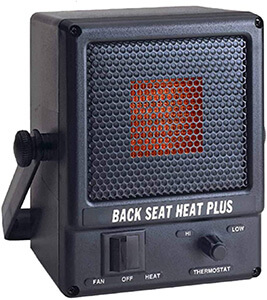 The Back Seat Heat Plus is a small but useful vehicle auxiliary heating unit. It operates at 300 Watts and requires a relatively minor installation. Note that this operates as a forced air heater that only operates when your car or truck engine is currently running.
As its name implies, this model works well in large trucks to heat up the aft end of the cab. With a simple thermostat, it's easy to operate and weighs about 6 pounds. It won't replace your original heater, but if your car or truck needs a little extra heating power, the Back Seat Heat Plus heater might just be what you're looking for.
Learn more about the Back Seat Heat Plus Truck Heater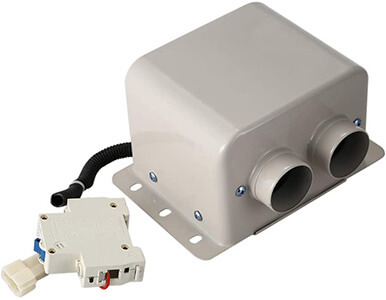 Coming in at 800 Watts, the IXAER Car Heater is essentially a ceramic space heater powered directly from your vehicle. Great for defrosting and defogging, this small but mighty heater is easy to install and is a highly versatile car or truck heating solution.
One of its main advantages is the near-instant heating that it provides. While you might have to wait a while for your vehicle's primary heating to kick in, the IXAER Car Heater works right when the engine turns over. That means less time being uncomfortable in your rig.
Learn more about the IXAER Car Heater
Find the Right Space Heater for You
We hope you found the above list of car and truck heaters helpful. When purchasing a heater, be sure to consider factors like size, type, material, power requirements, and controls to ensure you get one that best suits your needs.
Be sure to follow safety protocols recommended by the manufacturer, keeping heaters away from flammable items, and turning off heaters when not in use.
Good luck on your next purchase, and check out our other guides for more recommendations.
Still have questions? Ask an HVAC expert directly via chat or phone.
Published on 2020-10-25 by Ben Travis
Last updated on 2021-08-23
---
Recommended Reading