Top Portable Air Conditioner Units | Buying Guide
It's that time of year…
As the hot summer months begin to roll in, indoor air conditioning (or evaporative cooling) is a necessity. Although you may find a wide range of alternatives when it comes to portable AC units, it's not always clear what kind of unit fits your lifestyles and home or office.
If you're shopping for a new air conditioning unit or system, you're likely weighing a few different factors including price, portability, and performance. That's why we've assembled this guide to inform your next indoor cooling purchase. Let's go over the top portable AC units: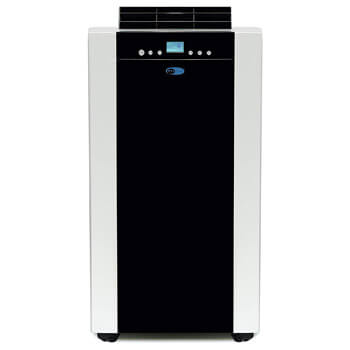 What makes this unit so appealing? Well, the first thing that should jump out at you is the BTU amount. Whichever type of AC unit you're looking at, the BTU metric is the most important. It measures the air conditioner's cooling power for your home.
In this case, the Whynter model delivers a whopping 14,000 BTUs. It comes with a dual hose feature along with three separate modes for convenience. These include air conditioner, dehumidifier, and fan.
Although portable AC units can be more expensive than your traditional window AC units, these alternatives can often be more efficient in cooling indoor areas like the bedroom or living room. This Whynter model can cool up to 500 square feet.
With the unit's portability, you'll be able to move it to any room quickly. You don't even have to worry about draining the unit on a regular basis because it also comes with an auto-drain function. You'll have control over the temperature settings with a programmable digital display and remote-control operation. Even though this unit is quite expensive at around $500, it's performance is hard to beat.
Learn more about the Whynter ARC-14SH Portable AC Unit 14,000 BTU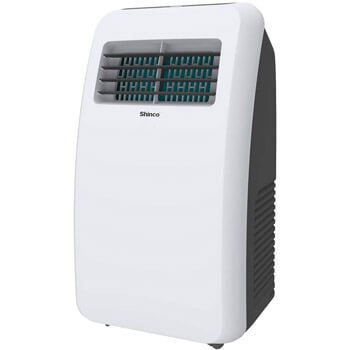 This SHINCO model is both convenient and easy to operate. Compared to other portable AC units, this option is probably the smoothest and quietest when up and running. You won't have to deal with loud humming noises when the unit is turned on for your convenience.
The SHINCO portable AC unit boasts a capacity of 8,000 BTUs (which can be upgraded up to 12,000 BTUs) and can cool up to 350 square feet of space. Like other units, this model can also be moved to any spot in the house, including the kitchen or bedroom. Its compact design is ideal for small spaces and can be tucked away in the corner, which can be a space saver.
You can control the unit with a remote or via its top control panel. It also comes with multiple air conditioning functions, a fan, and a dehumidifier setting. The fan itself is a 2-speed. The unit features three blower stages as well. The dehumidifier will come in handy to prevent the growth of mold and bacteria.
Learn more about the SHINCO SPF2 Portable Air Conditioner 8,000 BTUs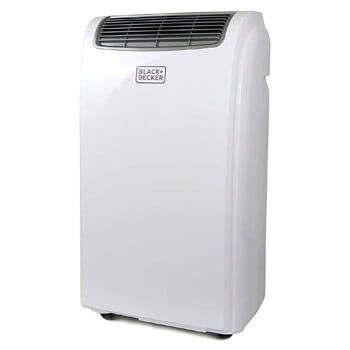 The Black and Decker brand has been one of the most popular and well-known names in the market. This portable AC unit makes the top four because of its features and affordable price.
It comes with an 8,000 BTU capacity (upgradable to 14,000 BTUs). The portable unit comes with a variety of convenient features, including a 24-hour on/off timer and sleep mode. You'll have full control of your AC unit with a remote, too.
The design and durability of the Black and Decker AC gives you a better airflow to keep you cool during those hot summer months. The vertical ventilation design offers the ability to cool down your rooms faster than some other models.
Learn more about the Black and Decker BPACT08WT Portable Air Conditioner 8,000 BTUs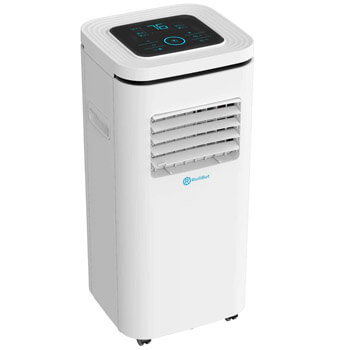 The first feature that jumps out at you is the BTU capacity range, which comes in at 10,000 to 14,000 BTUs. Rest assured that those are very solid numbers for a portable air conditioner. The cooling capacity will leave you cool and comfortable. Moreover, it comes with added features to increase the convenience factor, such as the Amazon Alexa voice command.
You'll be able to take advantage of the eco-friendly reusable filters.
Make sure to download the app so that you can set your timers, switch modes and other innovative alternatives. This portable unit will also come with energy saving features as well.
Learn more about the Rollibot ROLLICOOL Portable Air Conditioner
Good luck on your next purchase, and be sure to check out our other guides for more recommendations.
Published on 2020-05-15 by Ben Travis
Last updated on 2020-06-10
---
Recommended Reading